The Federal Communications Commission (FCC) regulates interstate and international communications via radio, television, wire, satellite and cable. Their job is to promote competition, innovation and investment by identifying and eliminating market entry barriers for entrepreneurs including minority- and women-owned businesses, but the FCC is about to be even more lax with its media ownership rules.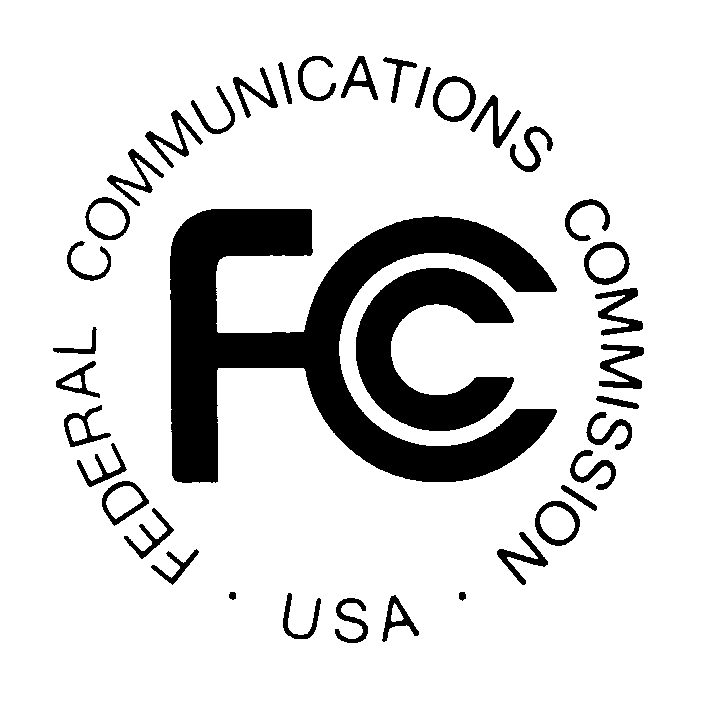 Media conglomerates are ruthlessly lobbying the FCC to maintain their stronghold and allow even more consolidation in the industry, effectively denying others the opportunity to develop a media as diverse as our nation.

Women comprise 51% of the entire U.S. population, but own only 4.97% of all stations.
Hispanics or Latinos comprise 14% of the entire U.S. population, but own only 1.11% of all stations.
African Americans comprise 13% of the entire U.S. population but own only 1.3% of all stations.
Asians comprise 4 % of the entire U.S. population but own only 0.44% of all stations.
Non-Hispanic White owners controlled 1,033 stations, or 76.6% of the all stations. Source
First of all, there is NO diversity in media. Not even a little.
Since the inception of television, media ownership has dwindled to only five major corporations which the FCC doesn't recognize as monopolies. In the meantime these corporations have done a heinous job of producing content shedding any positivity on the Latino community, shamelessly demonstrated by their pathetic past track record, They have done an even worse task of promoting diverse voices by failing to hire Latinos in positions of impact. And finally neither have they attempted to empower Latinos to give voice to their own stories.
Why This Is Important
The media is extremely influential in shaping opinions of Latinos. Studies show people exposed to negative entertainment and news narratives about Latinos or immigrants hold the most unfavorable and hostile views about both groups. One of the conclusions of a study conducted by NHMC on how the power of media to breed hate shapes opinions as well as impact health.
There has been a continued increase in the amount of time Latino youth are exposed to media on a daily basis. Research conducted by the Kaiser Family Foundation concluded Hispanic youth are exposed to media at an average of thirteen hours a day.
The fact that negative stereotyping causes devastating effects on people's sense of themselves and their abilities has been known for decades.
It is a failure of responsibility of the FCC not to consider valuable information regarding ownership. Most importantly it is inexcusable to allow outcomes directly contradicting the Commission's statutory and legal obligations to the people of our country. NHMC, a number of leading civil rights groups, as well as Congress members have all sent letters urging the FCC to seek comment on recently released data about media ownership by women and people of color before moving forward with proposed changes to media ownership rules.
The government issues licenses to use our Public Airwaves.

"If broadcasters are meant to act as trustees for the public interest, then a corollary is that they must affirmatively present a wide diversity of perspectives. This is clearly a central role of the First Amendment, and the reason why the federal government from the beginning of broadcasting has sought to encourage programming diversity."
As we begin the year 2013 we cannot let this toxic tyranny continue. These corporations are a reflection of the time when they were created; during times of segregation, when not everyone was allowed to vote, and women were not allowed in certain schools or the workplace. By morphing into huge super conglomerates they now dictate the media, virtually eliminating almost all local voices therefore erasing the true diversity of this country and silencing we the people.
What YOU can do:
Demand stations increase positive portrayals of Latinos in media.
Demand private media industries produce and distribute programming to counter messages of hatred and prejudice, as well as to educate their audiences about the destructive impact of intolerance.
Hold stations accountable for negative stereotypes by complaining to the stations as well as their sponsors.
Support stations and programming providing alternate portrayals of women and minorities.
Support alternative media outlets like this one.
Become a content creator and distributor.
Write to the FCC and voice your opinion (Sample letters).
The FCC is directed by five commissioners appointed by the President of the United States and confirmed by the U.S. Senate for five-year terms. Contact them today and make a difference.
Previously a federal appeals court instructed the FCC to study the impact of any rule changes on ownership diversity before embarking on consolidation. As of this date the FCC has not yet scheduled a public hearing or open meetings on consolidation.
Resources
The National Hispanic Media Coalition (NHMC): The National Hispanic Media Coalition (NHMC) is a non-partisan, non-profit, media advocacy and civil rights organization created to advance American Latino employment and programming equity throughout the entertainment industry and to advocate for telecommunications policies that benefit Latinos and other people of color.
Free Press: Free Press is building a powerful nationwide movement to change media and technology policies, promote the public interest and strengthen democracy. Free Press advocates for universal and affordable Internet access, diverse media ownership, vibrant public media and quality journalism.
***
Bella Vida Letty is a regular contributor to LatinoRebels.com and one of the Original Rebeldes, having been with the group since the very beginning. Last year she was named one of the Most Powerful Latinas in Social Media by VOXXI. You can follow her on Twitter (@bellavidaletty) or read more about her on her blog, Bella Vida by Letty.